delivering your freight on time every time
With efficient and knowledgeable staff in our office who accurately communicate your requirements to our drivers, you can rest assured we provide the service you require, always ensuring your delivery arrives on time every time.
With a wide range of service options, we have something to meet your requirement. Can't see what you need below? Our team would love to help you with our flexible arrangements.
On top of your day to day deliveries, we also deliver medical supplies & safety products across four states, as well as providing a 3PL service in both our Hobart and Victorian distribution warehouses, allowing us to offer a one-stop-shop to suit all your needs.
24HR TURNAROUND
Fast and efficient deliveries.
WAREHOUSE STORAGE & DISTRIBUTION
PICK & PACK
Flexible to meet the market's demands.
NEXT DAY INTERSTATE DELIVERY
We deliver to and from NSW, South Australia, Victoria and Tasmania.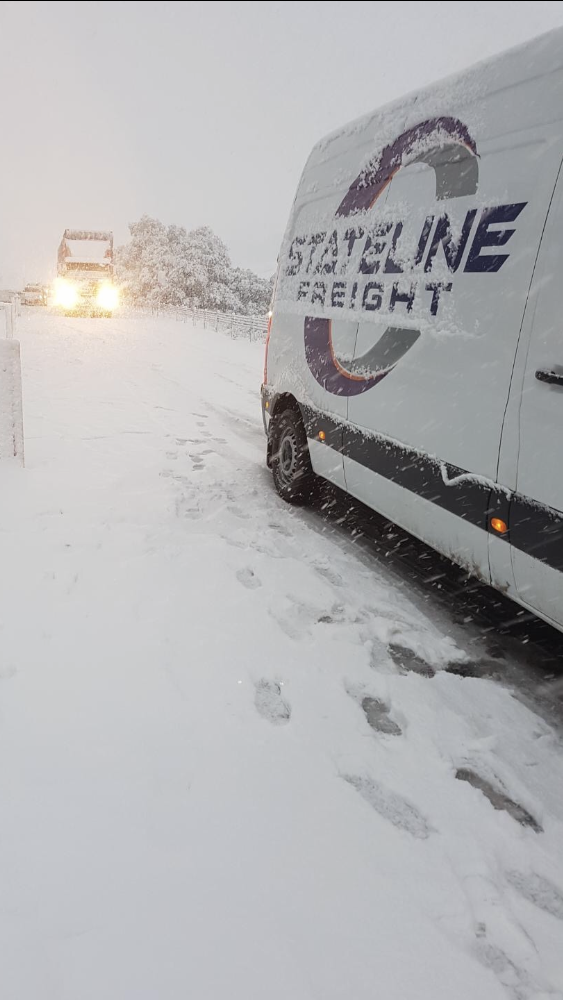 AFTER HOURS SERVICE
No matter what time of the day we can help you.
AIRPORT TRANSFERS
Safe delivery straight to the airline for quick interstate, no fuss deliveries, 6 nights a week across Bass Strait.
URGENT STATEWIDE DELIVERIES
Meeting your last minute requirements.
Speedy Freight Delivery
We understand the importance of a service that's not only reliable but also speedy. With our versatile fleet of well maintained transport, we are equipped to have your package delivered on time every time. We take pride in our fleet, which is why we have the newest trucks on the road, so we can rely on our safe & productive transport and you can rely on our service.
Our Specialist Services
We understand that every business and person has unique circumstances, which is why we offer a variety of different services and can be flexible to meet your needs. If you're looking for a reliable and trustworthy courier service who can meet your special requirements on a regular basis, speak to us about our service contracts and corporate accounts to lock in a competitive rate.
Our specialty services also include warehouse storage and distribution. If you need your goods packed and collected, chat with our friendly team to find out how we can be flexible to cater to your delivery needs and provide a service exactly as you like it.