delivering your freight on time every time
Efficient and knowledgeable staff across both Tasmania and Victoria who accurately communicate your requirements down our supply chain to ensure the service you recieve is faultless and arrives on time, every time.
Stateline Freight also has over 25 years of expertises in providing a 3PL service, not only in Tasmania but Victorian distribution as well, allowing us to offer a one-stop-shop to suit all your needs.
WAREHOUSE STORAGE & DISTRIBUTION
NEXT DAY INTERSTATE DELIVERY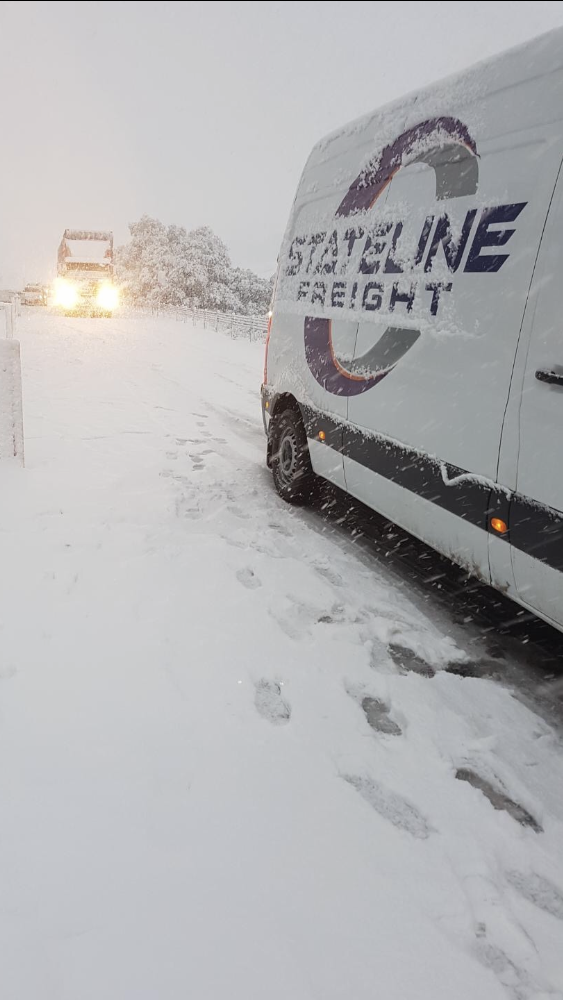 URGENT STATEWIDE DELIVERIES
Propmt Freight Deliveries
We understand the importance of a service that's not only reliable but also prompt. With our versatile fleet of well maintained vehicles, we are equipped to have your freight delivered on time, every time.
We take great pride in our fleet, which is why we have the newest vehicles that are highly maintained, on the road.
Specialised Freight
We understand that every business and person has unique circumstances, which is why we have perfected the delivery of specialised freight from Sydney, NSW, via Melbourne, VIC across Bass Strait and down to Hobart, TAS.
We offer a competivie rate and guarentee secure delivery of precious freight around Tasmania, Victoria and into Sydney.